About Mapmarks
Save places you want to remember for later with this handy little app. Find the little restaurant that you spotted and wanted to go back to. Keep a record of hard-to-find friends houses, parks you want to visit, out-of-the-way button and fabric shops, the one pet center that has the treats your dog likes, the location of your car in a car park and hundreds of other uses.
Some example uses:
Remember a great picnic spot that's not marked on any map.
Create a collection of all the Italian restaurants you want to try.
Make a list of parks in your city or a city you want to visit.
Remember the location of your car, bicycle, scooter or trike.
Make a note of a little antiques shop you happen across by chance
Find your way back to a train station/bar/club/archaeological dig/meeting point.
News
June 23th: Working on some localizations (Dutch, Korean, Italian).
June 4th: A new version is available with Japanese localization and bug-fixes.
May 2nd: Mapmarks 1.0 is available on the App Store
April 22nd: Uploaded to the App Store, waiting for it to be reviewed
Screenshots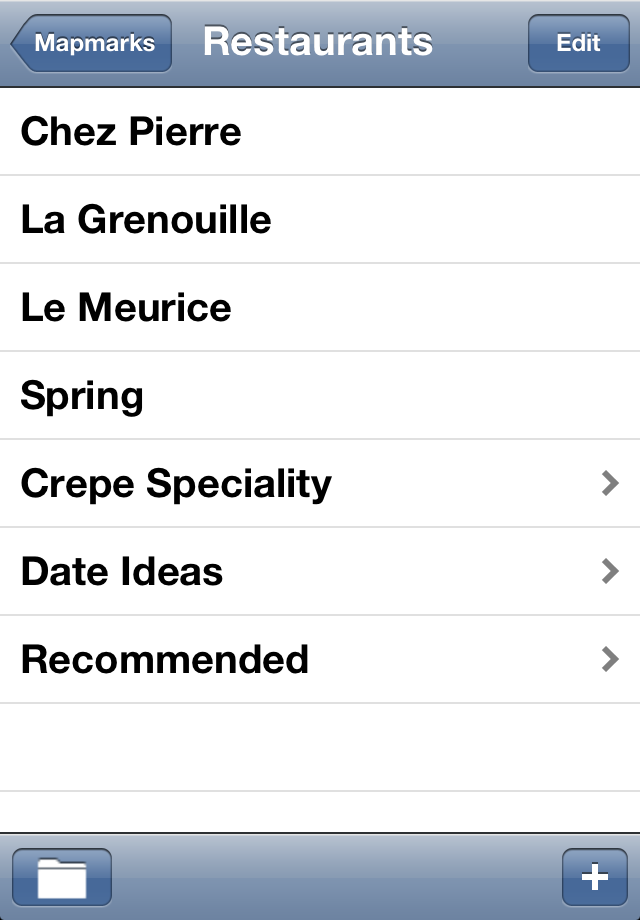 Keep track of your favorite restaurants. Make folders for categories to keep everything neat.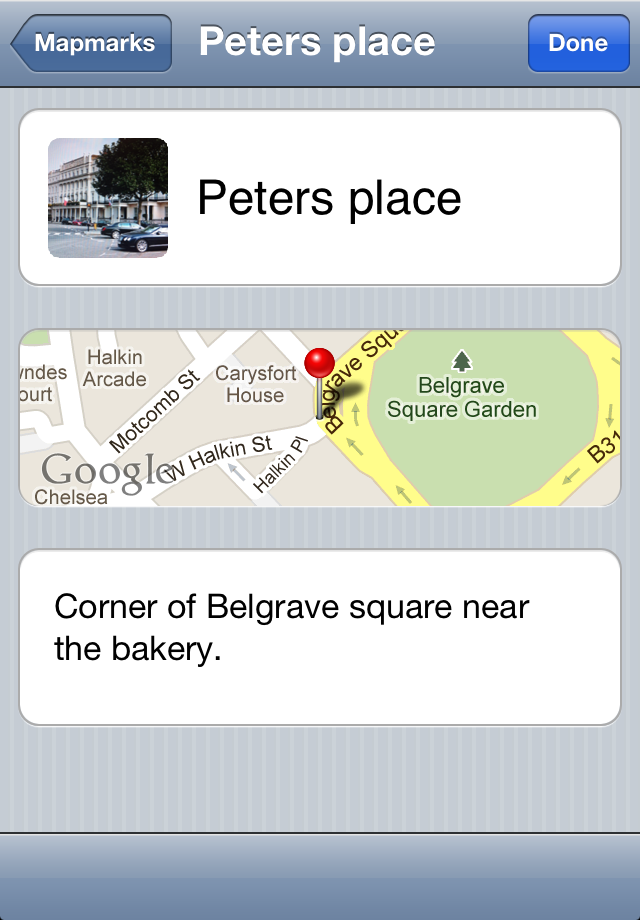 Do you have a friend who lives in a hard-to-find place? Now you'll always be able to find them quickly.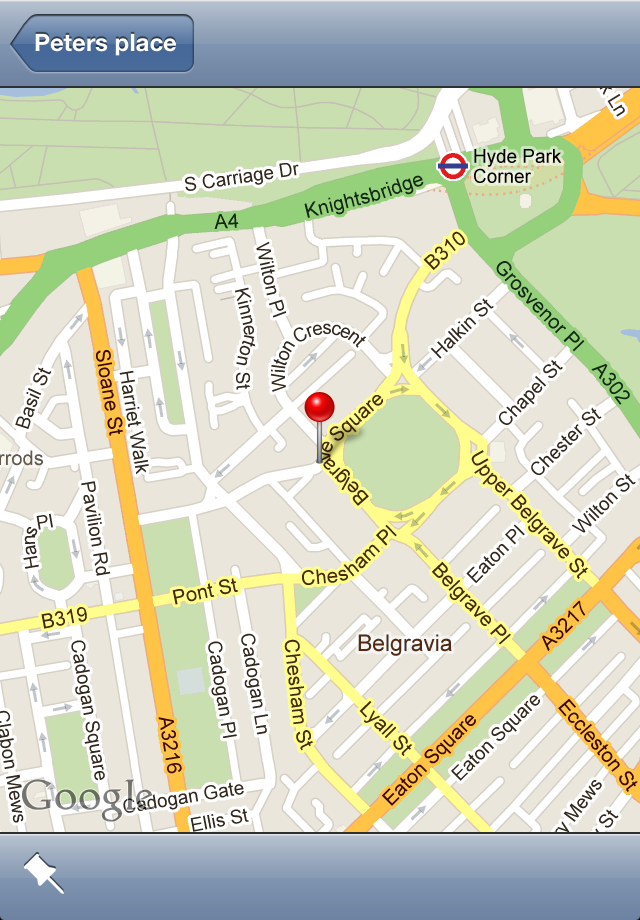 View a large map to help you get your bearings.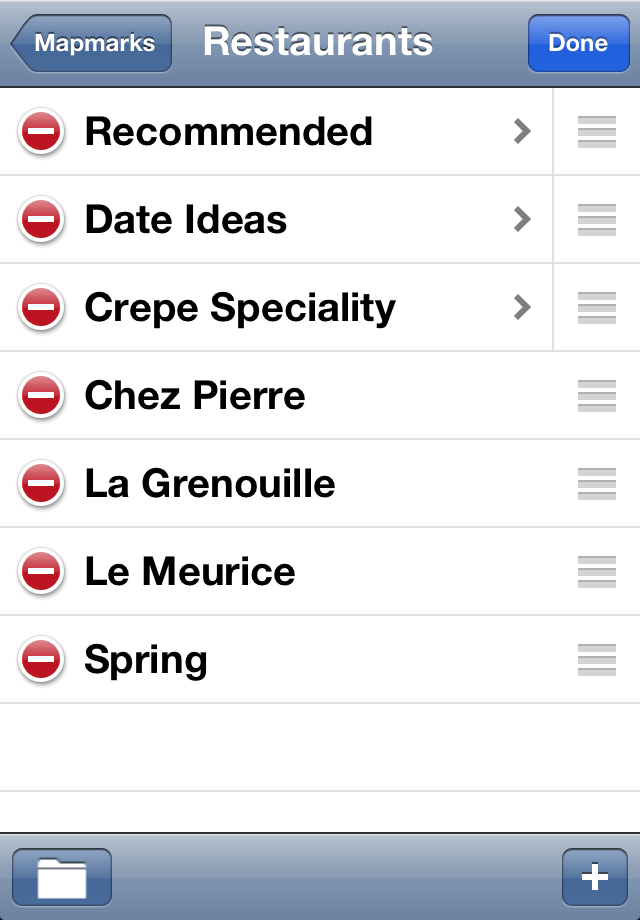 Rearrange your mapmarks to your taste.